1 Point Management Team
We are dedicated professionals, ready to do what ever it takes to make your business grow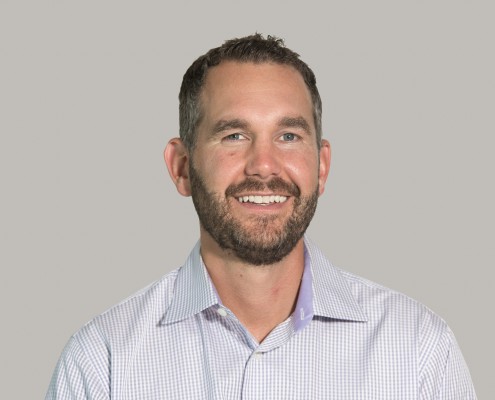 Justin Weekley
President
Justin founded 1 Point on a simple principle - - he saw an unmet need for most small businesses he encountered: they required the same complex networking, IT and telecommunications as larger organizations, but didn't have the ability to staff a full IT department. Justin set out to provide these small businesses and nonprofits with sophisticated IT infrastructure, maintenance and support by staffing his team as the client's outsourced IT department. Because Justin learned the IT business from the ground-up (network cabling, internetworking, developing networks and serving as a high tech company's onsite IT support), he's uniquely positioned to assemble the right resources for efficient solutions and support. And his diverse management background provides an ability to anticipate needs across the IT spectrum - saving clients time, money and frustration.
As a small business owner himself, he understands his clients' daily struggles and their greatest concerns. Being able to provide ongoing business continuity and saving companies thousands of dollars every year in IT and telecommunications expenses are results he's proud of.
1point
Russell Kuhl
Director
Russell brings over 20 years of IT experience to 1 Point, with 11 of those years spent running the information technology department for a technology-focused association management company. He also managed IT for a local school district and worked for local IT consulting companies. Throughout his career, his focus has been aligning IT with an organization's business goals while still focusing on the financial bottom line. Whether it is a server virtualization project, an office relocation, a cloud migration project, or a website roll-out, he knows the project must be delivered on-time and on budget and with the results the client expects.
He holds multiple technology and security certifications, including ISC2's Certified Information Systems Security Professional (CISSP) and the PCI Security Standards Council PCI Professional (PCIP).
Some notable past successes are creating a VDI environment for a 55 person investment firm, building and maintaining the public and private IT infrastructure for the PCI Security Standards Council (the folks that make the PCI DSS), and migrating a 60 person company to a fully virtualized server environment.
In his spare time, Russell is an avid history buff ("See Mom, you can be a history major and get a job!") and spends as much time as possible on the water with his family.
1point